Free Estimates, Financing and Accredited with distinction by the Better Business Bureau.
Denise Scoggins
August 4, 2023.
I highly recommend solar panel cleaning company in El Paso Texas. We had a huge pigeon problem so we're in dire need of this service.They provide have a free estimate for the project for anyone interested and they also provide military discount. They also do a thorough job during the estimate and provide photos of the condition of the roof to show you the problem and they also take pictures when the service is completed. They explain the process during the estimate and are prompt with scheduling an appointment. You can either pay the full price or they offer financing as well. Our service included cleaning our roof of all pigeon debris, installing netting to prevent birds from going under the solar panels, they also clean up the mess after and sanatize the area. If you decide to go with their service tell them Denise referred you because they also offer a free solar panel cleaning for referals.
Familia Breacher
July 21, 2023.
Very responsive and prompt.
Jaime Minjarez
May 27, 2023.
They arrive punctually on time, did a professional job and took their time without rushing it. Excellent customer service.
Beatriz Herndon
May 17, 2023.
Solar Panel Cleaning Services and Accessories is a very reliable business. I contacted them for a bird. We scheduled an estimate very shortly after first contact (free of charge). They sent me pictures of the whole situation up on my roof, as a home owner who lives out of state this was very helpful. After assessing the situation they sent me an estimate and guided me on how to schedule the service. Their prices are very reasonable and they form of payment is secure also they offer military discount or hero discount as they call it. Every staff member I spoke with was nice and helpful. They are efficient and very professional. I wish I wouldn't have this problem again but if I did I would definitely hire their services again. Thank you Solar panel cleaning you guys are a 100 out of 10. Photos of after service.
Charles Vera
May 12, 2023.
They did such a good job! Can't recommend enough and they included pictures during and after the process to compare with the before pictures they took from the estimate.
Rebecca Ayala
May 9, 2023.
Luis was very helpful in answering all questions we had, they did a amazing job in cleaning our roof/panels and installing of the bird netting. A big plus is they clean up the mess on the floor after they are done on the roof AND they spray a disinfectant once they are done. We will definitely be using them for our regular cleanings. Before and after pictures and totally night and day! Thank you Luis and your team for taking good care of us and our home!
Luis and his crew did an amazing job on the solar panel and roof cleaning. We had a bad problem with pigeons ever since we got the solar panels and he was able to clean it all up. They showed up early and didn't leave until the job was done. They cleaned up after themselves then walked us through all that was done. Highly recommended this company. Very professional.
Adrián Flores
April 22, 2023.
Super profesionales y honestos, resolución de mi problema en forma inmediata, precio accesible Servicio garantizado..muchas gracias solar panel cleaning 👍👍
Rosa Molina
April 19, 2023.
Clean up of bird nests was done very well, service was very professional and on time. All work was completed in one day. The team was very efficient and hard working.
Richard Valerio
April 10, 2023.
Expert job bird proofing solar panels and cleaning roof and solar panels. Will refer to friends and family who have or will get solar panels. Good job and friendly work crew.
Frequently asked questions
El Paso Solar Panel Cleaning, Bird Deterrent Mesh Installation, and Roof Cleaning
Our Professional Solar Cleaners Are Ready to Help you!
Fully Accredited by The Better Business Bureau  Providing Solar Farm Panel Cleaning, Critter Guard Mesh Installation, Roof Washing, Gutter Cleaning, Virus Disinfecting.
With Years of Experience, combined with the latest  Solar Panel Cleaning System, Rotating Brushes, Water Fed Brushes, RO/DI Water Purification Equipment to Professionally Clean Your Solar Panels without compromising the Quality or the Warranty of the Solar Panels.
Free Estimates, Military Discounts, and Financing are Available!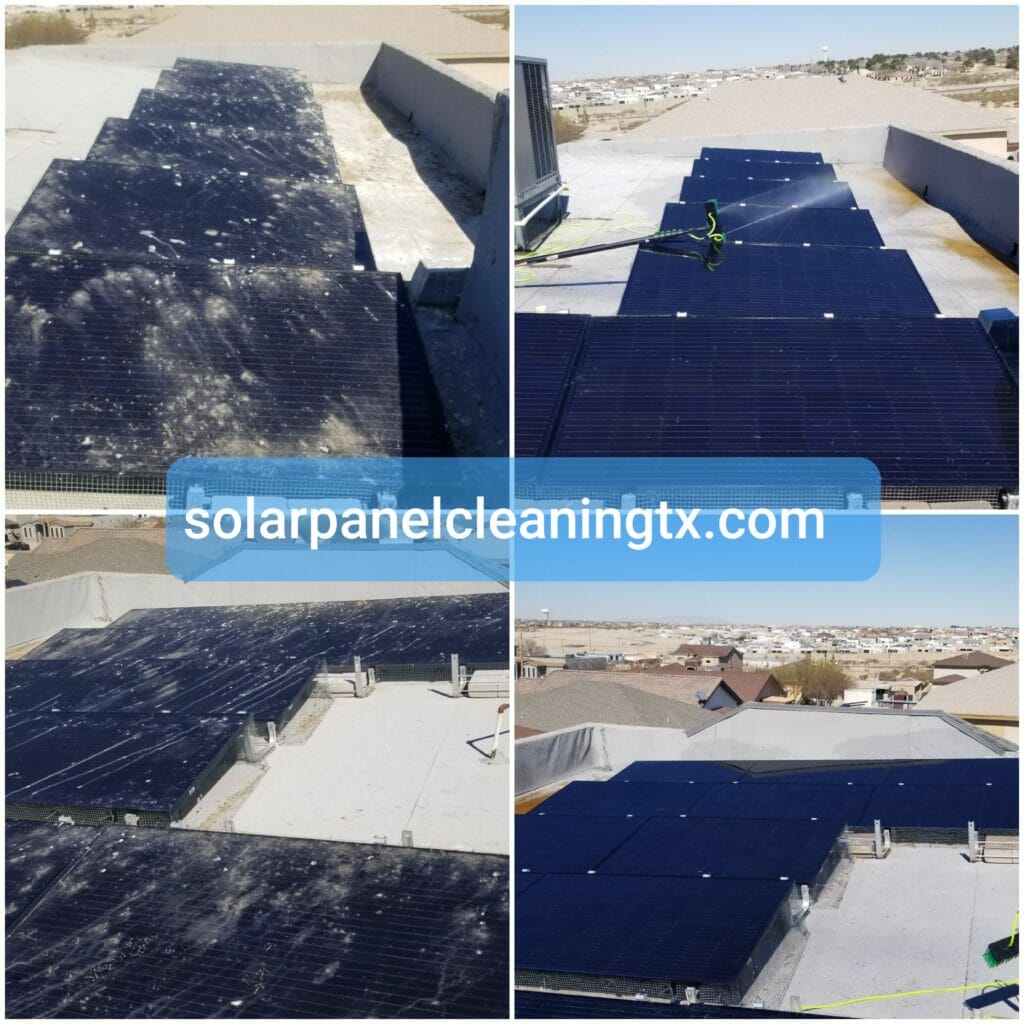 Our team of honest, fast, reliable, and well-trained Solar panel cleaners is ready to assist you and give the best and most honest suggestions when it comes to doing bird proofing, solar panel cleaning, roof washing, virus disinfecting, and gutter cleaning.
We are a local family-owned business providing services to all our neighbors in El Paso, TX, and Las Cruces, NM area.
We offer the best Commercial and Residential solar cleaning services, fast and efficiently without compromising quality.
We expect to continue our relationship long after our very first solar panel cleaning or bird proofing service appointment. Our ongoing services are designed to get rid of birds that are nesting under your solar panels, keep your solar panels clean, and operate at peak efficiency.
Our team of Solar Panel Cleaners is available to Clean Rooftops, Carports, and Solar farms.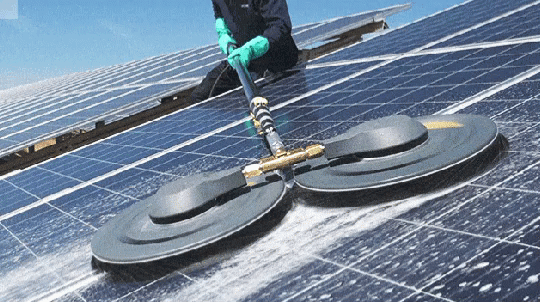 Choosing the Right Company
How do I find an Honest Solar Panel Cleaning Near Me?; Honesty is our best policy: Finding a Company That is Honest, Fast, Reliable, with Budget-friendly services without compromising Quality can be Challenging; Especially in El Paso, Texas, or In Las Cruces, New Mexico area.
We take pride in our work and one of our main goals is to provide great Solar Panel Cleaning and Bird Proofing services while utilizing the best available tools and materials.
For Bird Proofing Services Only
Must ask at time of service.